Art at the end of the world
Varlık 3/2021
'Varlık' asks how art confronts disaster, both social and environmental: on the use of post-human technology and actors; creative resilience; the multi-perspective Anthropocene; slowing down to combat anxiety; art as propaganda; and communal viewing under pressure.
Varlık
thematically engages with the meaning of art as the end of the world approaches. If art finds meaning in its battle against death, what can it do in the face of a pandemic and environmental meltdown?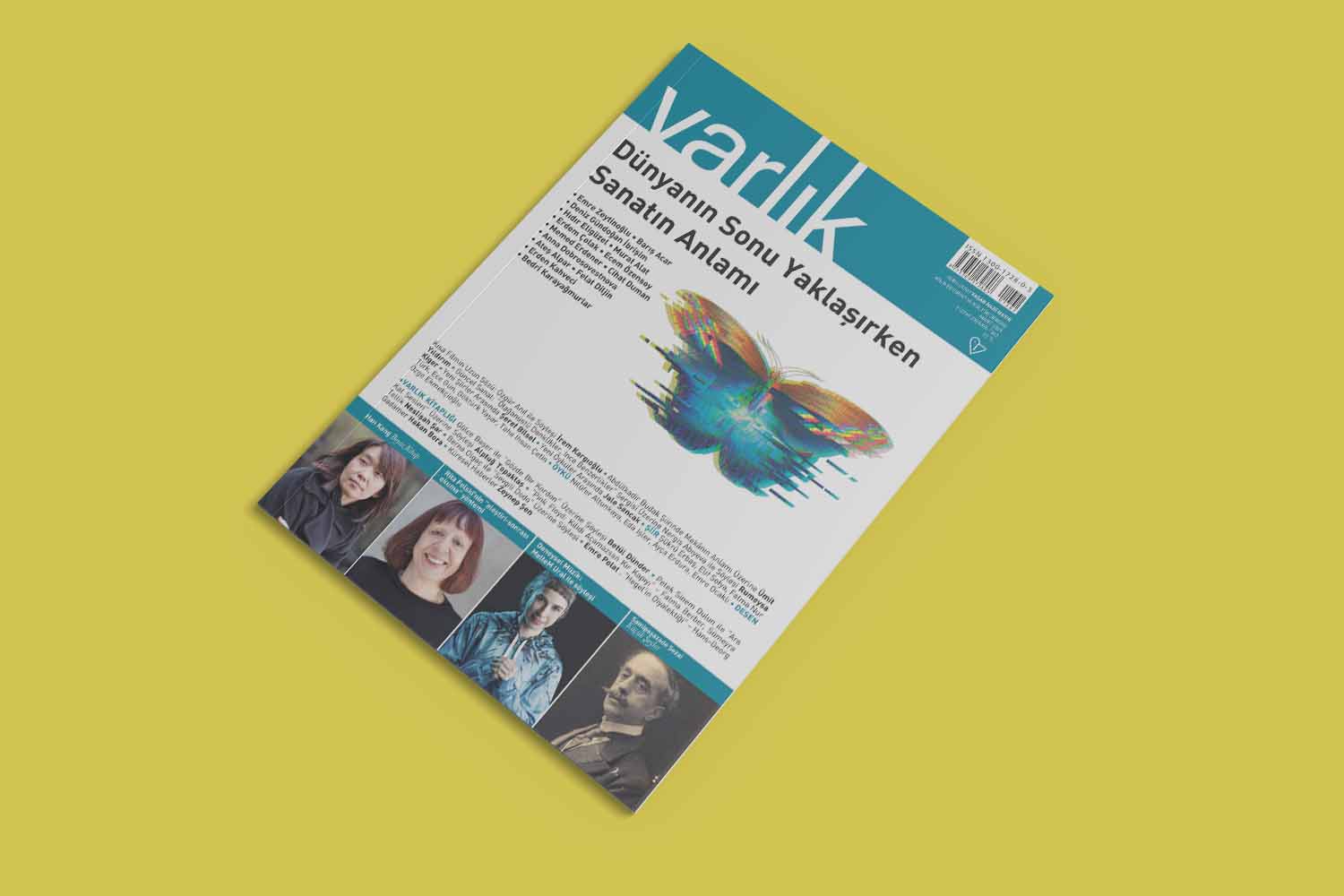 Anthropocene epoch
Artist and academic Emre Zeytinoğlu suggests that traditional humanist ideas of individual moral agents may not help reverse climate catastrophe. In Zeytinoğlu's opinion, post-human technologies and actors may need to be involved in a 'union of agents'.
Art historian and writer Barış Acar also makes a case for new combinations, drawing on art's potential for surprising outcomes. Such conjunctions can open up new possibilities for those who, 'in the face of catastrophe are like the people in dreams who want to run but have no legs, who want to hold on but have no arms,' says Acar.
Taking Marybeth Holleman's 2018 poem How to Grieve a Glacier as inspiration, Deniz Gündoğan İbrişim discusses how ideas of the Anthropocene both place mankind at the centre of history and challenge humanity's unique right to mourn the loss of habitats and lifeforms.
Meanwhile, Ecem Özensoy considers how climate anxiety drives artists to play with longer timescales and use living materials as Joseph Beuys once did.
And, on a political note, Murat Alat presents art as a radical form resistant to governmental attempts to use it as a propaganda drug or sedative.
Post-pandemic
Erdem Çolak wonders what a post-pandemic art world might be: have our relationships with works of art, once based on the collective and communal museum, gallery and theatre experiences, changed forever?
Hıdır Eligüzel looks back at The Seventh Continent, the sixteenth Istanbul Biennial in 2019, criticizing Turkish art's recent scope for critical comment: 'It's painful that even though Istanbul, the centre of contemporary art in Turkey, has lost 12% of its woodland since 2000, it took a virus to make us see the signs of apocalypse.'
Essential forewords
Elsewhere, Kemal Ateş praises the forewords to nineteenth century Ottoman novels, 'each one a lesson in literature and essential reading'. The introductions offer insight into each writer's goals, often citing Western writers as models: Samipaşazade Sezai recognizes Alphonse Daudet's influence, for example, in his foreword to Küçük Şeyler (Small Things).
This article is part of the 5/2021 Eurozine review. Click here to subscribe to our weekly newsletter to get updates on reviews and our latest publishing.
The March edition of
Published 24 March 2021
Original in English
First published by Eurozine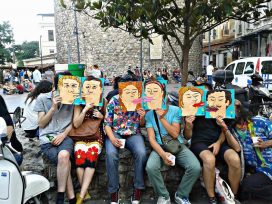 Police violence on increase in Turkey
The covid crisis has hit Turkey hard and made its mark on the government's approval ratings. The country already has the highest number of police officers per capita in Europe and the regime is clamping down on dissent with increasing force – be it Pride marches or women's protests for the Istanbul Convention.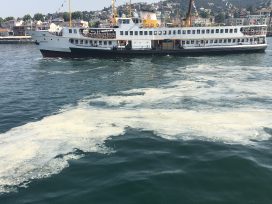 What lies below the sea snot spectacle
Once the heart of a civilization, the inland sea connecting Europe and Asia has lost most of its astonishing wildlife and is suffocating under marine mucilage. Industrial pollution and reckless sewage policies feed the phytoplankton that took over the sea. Kaya Genç recalls the rich history of his beloved Marmara and identifies the culprits behind its rapid demise.