The art of the musical
Positionen 126 (2021)
'Positionen' remembers the life and work of Romanian avant-garde composer Octavian Nemescu. Also, a focus on the art of the musical: TV casting shows as mass-market theatre; and musical theatre as space for inter-cultural dialogue.
Positionen
, Andra Amber Nikolayi
considers the underappreciated twentieth-century Romanian avant-garde composer Octavian Nemescu (1940–2020). Fluctuating periods of repression and tolerance meant that Nemescu's avant-garde impulses were often at odds with the conservative official tastes that favoured folk music. Disdainful of contemporaneous cultural developments in pop culture and, later, postmodernism, Nemescu attempted to connect to an archetypal sound energy emanating from the Divine and flowing through all things; 'his entire life was spent chasing the music of the spheres,' writes Nikolayi.
Stylistically, Nemescu's work can be divided into three phases: the early Brâncuși-inspired spectral pieces, the Muzică Imaginară period and his archetypal compositions. Formal experimentation and an interest in musical metaphysics resulted in works such as 'Metabizantinirikon' (for saxophone and tape), the score of which is based on the shape of the human body, with different sequences corresponding to different anatomical parts. By turns transgressive, humorous, challenging and, above all, innovative, Nemescu has endowed future generations with a rich musical legacy.

Mass market theatre
What do a mobile phone seller, a Palestinian refugee and South-African singer have in common? The answer: casting shows. Marie-Anne Kohl explores the notion of casting shows as musical theatre, looking at Arab Idol, Britain's Got Talent and The Voice of South Africa. Despite the different formats, countries, singers and singing styles, the shows all emphasize the personal stories of the participants, the result of which is a 'modern multimedia, mass-market and, above all, globally adaptable form of music theatre'.
If grouping casting shows together with theatrical performance sounds heretical, writes Kohl, then consider the shows' structural composition of acts (auditions, live shows, finals), scenes (candidate portraits, backstage interviews) and intersecting narrative strands that frame and advance the musical plots in a manner reminiscent of post-dramatic theatre.
Diversifying musicals
In a wide-ranging discussion on musical influences, music and contemporary theatre, and the relationship between new music and pop, the pianist and composer Tobias Schwencke and theatre scholar Robert Sollich touch on the topic of German Romanticism. Schwencke acknowledges the importance of this foundational period of German cultural history, whilst stressing the need to critically engage with its more problematic aspects, particularly race, in light of 'the diversity of voices in an increasingly differentiated, pluralistic society'. Although musical theatre remains a relatively privileged space and medium, Schwencke remains committed to advancing dialogue through this collective art form.
This article is part of the 7/2021 Eurozine review. Click here to subscribe to our weekly newsletter to get updates on reviews and our latest publishing.
In
Published 21 April 2021
Original in English
First published by Eurozine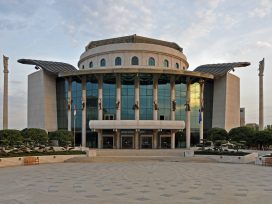 Viktor Orbán's 'total offensive' on culture
In the pursuit of cultural hegemony, Viktor Orbán's Fidesz government has carried out a full-scale assault on the Hungarian cultural establishment, taking over funding bodies, defaming critics and putting loyalists in positions of influence. The result today is almost total conformity to the Hungarian nationalism of Fidesz and the sidelining of independent culture.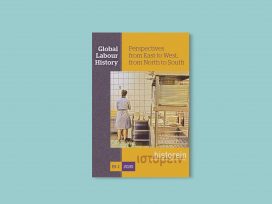 Greek journal 'Historein' looks at new research in comparative global labour. Including articles on gendered perceptions of labour in India pre and post independence; the exclusion of women from histories of IT; and what the Romanian car industry between 1968 and '73 tells us about socialism's role in the globalizing economy.